From 19 to 21 October over 3000 buyers from across China and 147 world class suppliers from 15 countries attended China Horse Fair 2016 (CHF 2016) to celebrate the 10th anniversary edition.
CHF 2016 was a total success receiving positive feedback both in terms of the quality and quantity of contacts and thus further reinforced its position as China¡¯s most important trade event for the professional horse sports and leisure industries.
Representing the country¡¯s top breeding and horse sports and leisure facilities, buyers came from across China including major centres of activity
such as
Beijing, Tianjin, Inner Mongolia, Qingdao, Shanghai, Chengdu and Wuhan. The audience benefitted from having direct access to international experts who were able to discuss and advise them on their future plans and requirements.
Dalian Kai Yang International Equestrian Club who has visited CHF several times commented, ¡°We noticed that CHF 2016 had more exhibitors compared to events in previous years. We saw a lot of new brands this time. A visit to CHF 2016 offered us an opportunity to view and compare those products and services essential for delivering world class results.¡±
With a 50 per cent share of foreign exhibitors, CHF confirmed it's status as the country's most international trade event. In addition to the Chinese suppliers, exhibitors from Australia, Argentina, Belgium, Canada, France, Germany, Italy, Ireland, New Zealand, Poland, Sweden, the Netherlands, US and UK, took this opportunity to showcase their products and services to an increasingly knowledgeable audience of professional trade buyers. Feedback from the exhibitors confirmed that many serious business enquiries were received on their stands with a high proportion expected to turn into lucrative sales contracts.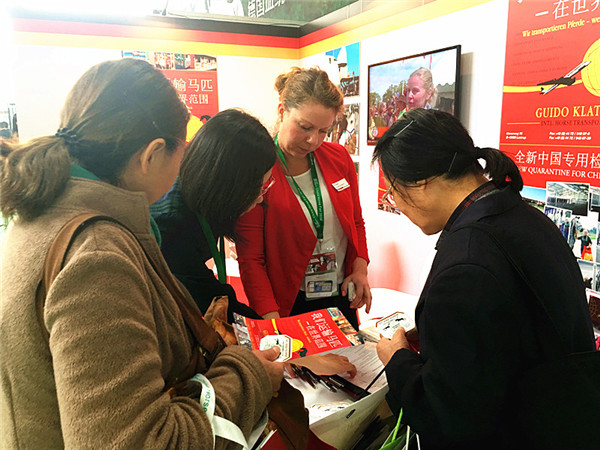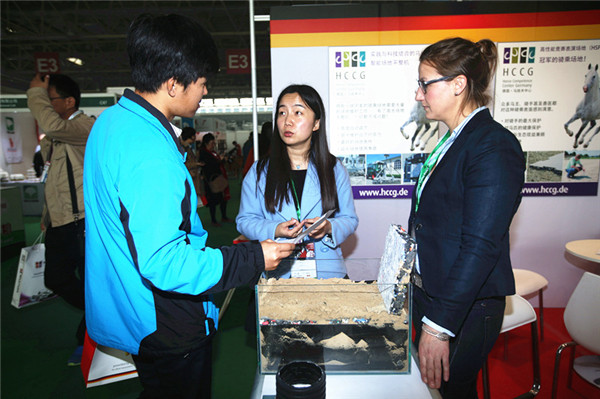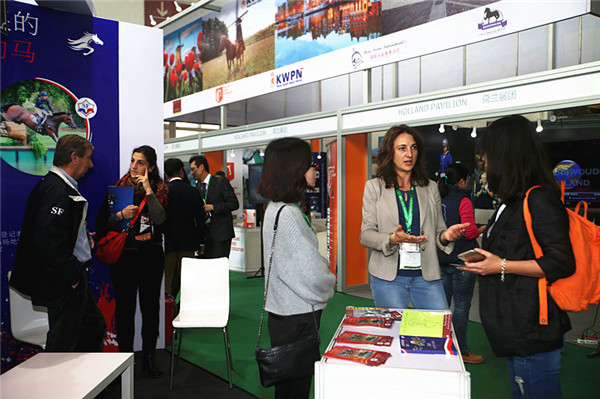 ¡ø Exhibitors at CHF 2016 did brisk business with trade buyers and enthusiasts.
Irish exhibitor Botanica International said, ¡°The Chinese are our best customers so much so we were able to fully renovate our warehouses to include Larger offices, Advanced Clean rooms and increase storage and production space. The Chinese market has proved very lucrative for Botanica International Ltd and our sales are increasing rapidly, we are now close to 1 million sales in China and we have been able to use our foothold in China to enter new markets such as South Korea and Singapore.¡±
International breeders were particularly well represented at the CHF 2016. Besides the high quality horses from Germany and the Netherlands on display, experts on a range of breeds were on hand to advise on characteristics, training, exercise, nutritional and healthcare requirements.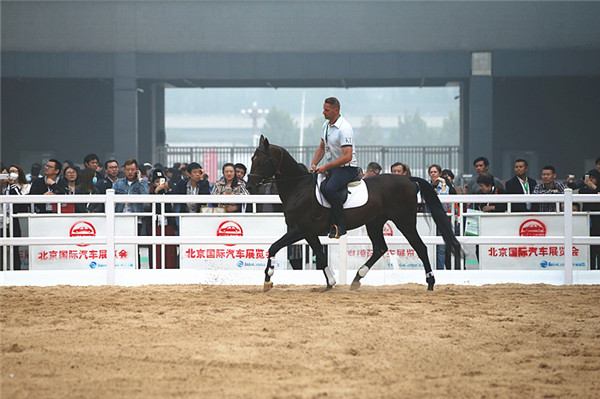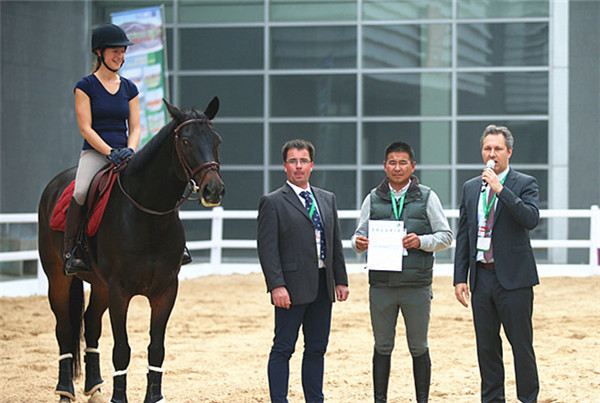 ¡ø CHF 2016 showcased high quality breeds from around the world.
In conjunction with the exhibition is a highly informative programme of educational presentations from leading authorities in the field of equine management and development. At the industry association presentation, Beijing Equestrian Association presented their latest local market research information. Experts from Australia, Canada, China, France, Germany, and the Netherlands discussed various themes including "Let the world understand China¡¯s horse industry", ¡°German performance medal courses in China¡±, ¡°Managing horses the Australian way¡±, and ¡°the unique opportunity for Chinese students to experience Canadian equestrian riding and coaching summer campus¡±. These free presentations were immensely popular and attracted numerous trade visitors.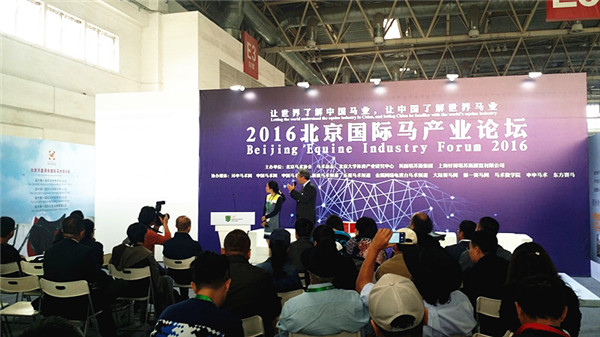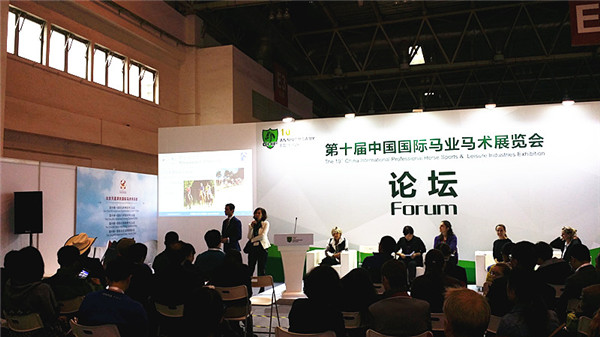 ¡ø CHF 2016 Forum provided expert opinions and practical advice on the industry¡¯s hot topics.
The growth and development of China Horse Fair since 2007, reflects the emergence and rapid development of China¡¯s equine market, both of which are well placed to continue in the future.
The China Horse Fair 2017 will return in October 2017 at the New China International Exhibition Centre.
For further information please contact
Jane Carter