Chinese Market
The fast-growing equine industry in China provides ample export opportunities for international suppliers of horses, products and services.
- By the end of 2017, the number of Chinese equestrian clubs will have increased to1452. From 2016 to 2017, 545 new equestrian clubs opened across China, and we know and are in contact with them all!
- The average annual growth rate of equestrian club memberships in China is up 68%, reaching 972, 840 members by the end of 2017.
- More than 20, 416 horses were purchased by Chinese equestrian clubs in 2017 and this figure is expected to grow by 2% in 2017.
- 63%of horses owned by Chinese equestrian clubs are imported.
Rather than spending large amounts of time trying to identify who to contact to gain entry into this market, CHF 2018 will bring China's equine market to you!
CHF 2018 will once again take place in Beijing from 17-19 October 2018.
WHY EXHIBIT?
HERE'S WHAT SOME OF OUR EXHIBITORS HAD TO SAY
Through attending CHF 2017, we have made a great many friends in the horse circle, establishing extensive connections and friendships. Many domestic and international buyers, clubs, harness shops, jockey clubs, and horse events activities expressed their interest in our exhibits.
We are very optimistic about the prospects of the China market, because Chinese parents are paying more attention to their children's education, and are willing to send their children to learn riding, understanding and experiencing horse culture.
Return Trace
Saddle and accessories of Demelody focus on the traditional western retro style and are popular with visitors, completely handmade with complicated carved flowers, unique stereo character, which develops a school of its own in China's saddle industry.
We met friends from all over the world, especially from Beijing, some from equine supply shops and equestrian clubs. American friends also expressed interest in our exhibits. On-site sales are good. We are interested to participate in CHF 2018!
Demelody
EXHIBIT AT CHF 2018 AND MEET A UNIQUE AUDIENCE OF PROFESSIONAL BUYERS INCLUDING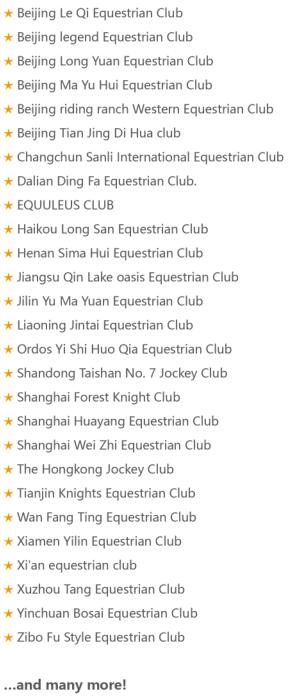 WHAT THE VISITORS HAD TO SAY
CHF, a trade fair for professional equestrian sports and leisure riding, has been successfully organized for the past 11 years. With the gradual upgrading and development of the domestic horse industry, CHF provides a good platform for the communication and cooperation between China and the international horse industry. The international exhibitors have presented China with advanced concepts, technologies and products related to the horse industry, while China also provides a huge potential market. We are looking forward to CHF gathering more support to promote the development of the Chinese horse industry!
Mr. Chen Che, Secretary General
Beijing Turf & Equestrian Association
What was most influential this year was the forum section. The speeches from famous experts were fabulous. I always pay attention to this scene, gaining a lot of new knowledge.
Ms. Zeng Min, Director
China Equestrian Association
WHO DO THE VISITORS WANT TO SEE?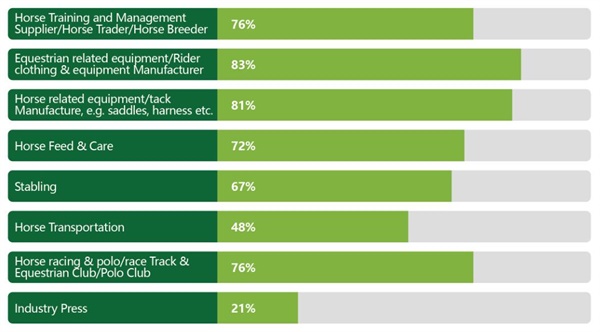 HOW INFLUENTIAL ARE OUR VISITORS IN PURCHASING?

TYPE OF COMPANY THE VISITORS WORK FOR

OVER 500 EXHIBITORS FROM 27 COUNTRIES HAVE CHOSEN CHF AS THEIR MEETING PLACE FOR THE EQUINE SECTOR
THE CHF IS THE MEETING PLACE FOR THE HORSE SECTOR. JOIN SUPPLIERS FROM AROUND THE WORLD AT CHF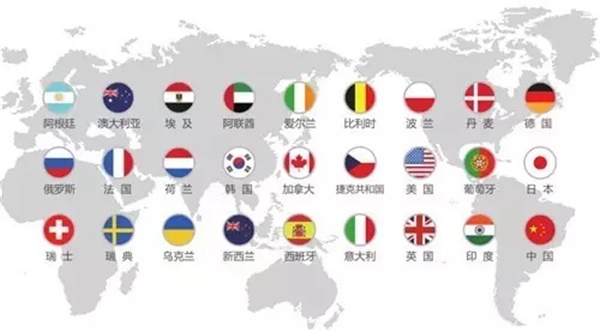 FOR MORE INFORMATION OR TO BOOK YOUR SPACE AND ADVERTISING OPPORTUNITIES AT CHF 2018 PLEASE CONTACT US
Jane Carter, International Sales Manager, UK Office
Tel: +44 (0) 208 846 2902
Email: jcarter@tarsus.co.uk