On 5 January, 2020, the China Horse Fair 2019 (CHF) was awarded the ¡®Excellent Event Award 2019¡¯ at the Beijing Equestrian Forum organised by the Beijing Turf and Equestrian Association.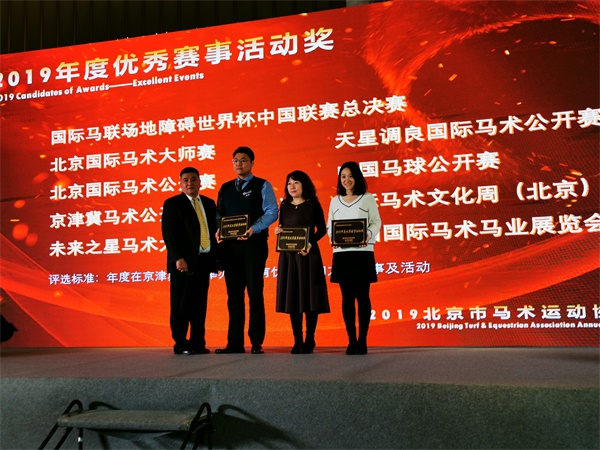 CHF wins the prestigious¡¯Excellent Event Award 2019¡¯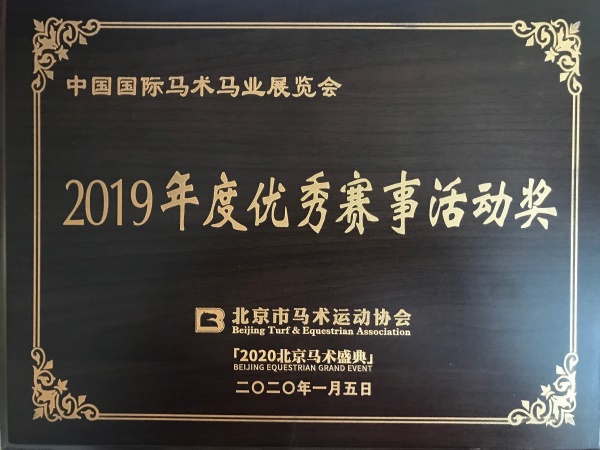 ¡®Excellent Event Award 2019¡¯ for CHF 2019
Commenting on this achievement Sonia Ou Yang, Marketing Manager for CHF said ¡°We are honoured to receive this award which is recognition by China¡¯s equestrian industry of the importance this event plays in the ongoing development of their sector.¡±
2019 was the first time CHF took place on the same dates and at the same venue as one of the country¡¯s best known national equestrian competitions held in Beijing. CHF 2019 welcomed 2,552 professional trade visitors from across China. This was an impressive increase of 21.4% compared to last year. The analysis confirms that in addition to this nationwide coverage, over 72% of attendees were from horse sports and leisure facilities, breeders, competition riders, horse owners, farriers, veterinarians, coaches and trainers. Importantly 52% of the total visitors were decision makers and influencers who took full advantage of this annual sourcing opportunity with many suppliers reporting high quality sales leads being taken on their stands.
The dates and location for the China Horse Fair 2020 will be announced shortly.